Before I head out of town, I wanted to give you a little peek at last weekend's Etsy: Made In Canada market. It was an AMAZING market!! What an incredible feeling to be included in such a successful & well-received show. Calgary is just craving all that handmade goodness! Check out my little post prior to the show.
The line-up to get into Etsy: Made In Canada (and score one of the sweet swag bags) started at 9am, a whole hour before the market even opened! Once the doors were opened, it was a steady stream of people coming through until 4pm!! I kid you not. Things only slowed down a bit in the last hour, but other than that, it was busy, busy, busy. You've also got to picture that the weather in Calgary was, well, kind of miserable that day. Down right cold, overcast, light drizzle of rain mixed with the occasional snowflake. Did I mention that half of the vendors were outside, tucked under tents, but still outside? Yep, I was out there too. Layers of comfy sweaters, hot coffee, and lots of lovely customers kept us all warm!
So here's what my table looked like this time around. I think I'm finally getting there in terms of a more unified display & product style. Years in the making, but it's coming together. The Love Catchers were quite a hit (although tricky to photograph here). I'm looking forward to making some more… there's a big box of supplies waiting in the sewing room for when we get back.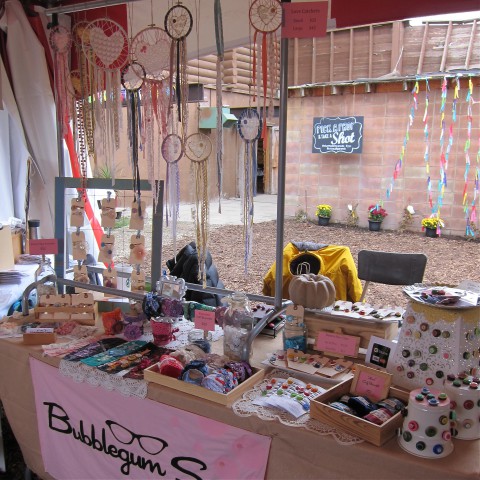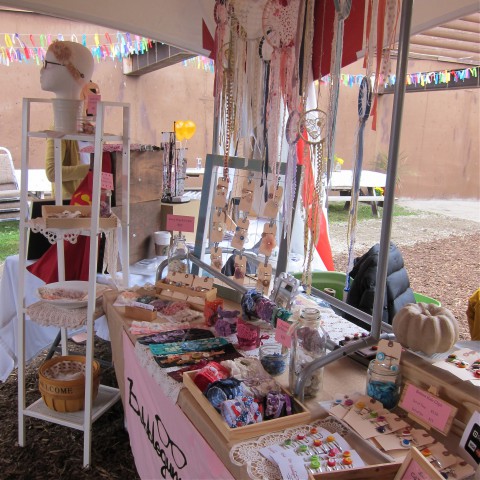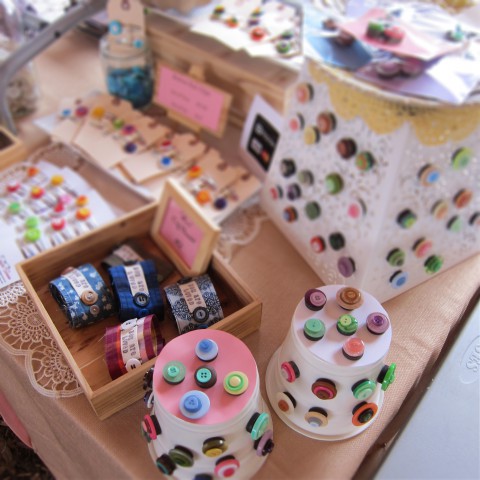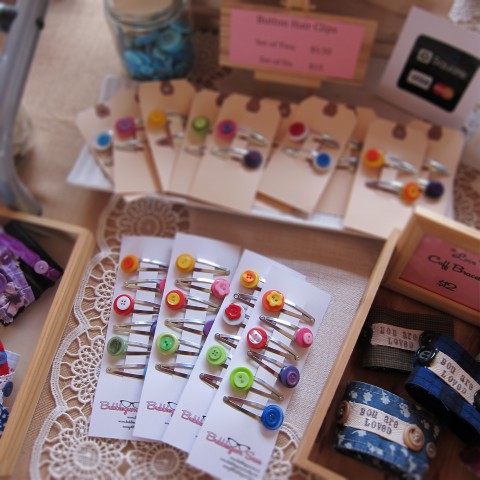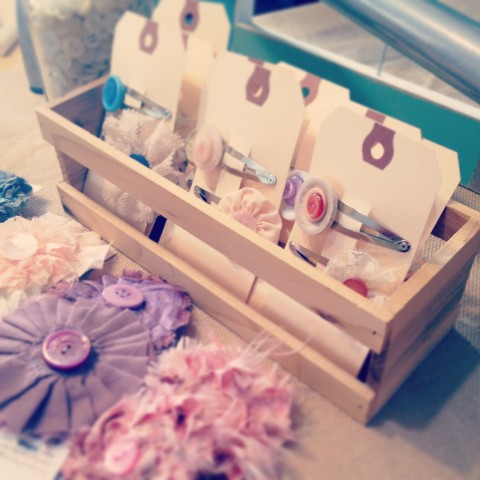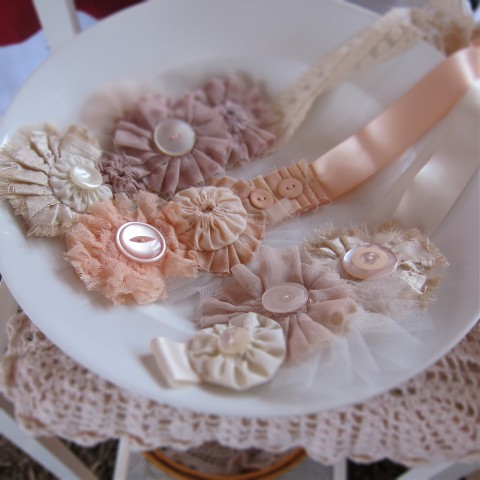 Bubblegum Sass was included in a nice feature on the UPPERCASE magazine blog. Some of the gals who helped put on the show have blogged about it too, including Hilda of Handmade Therapy and Lindy of Crafted By Lindy. BIG thanks to the organizers and volunteers who helped pull this wonderful show off! Sounds like Etsy: Made In Canada went really well across Canada. Hopefully, Etsy decides to do it again. For now, I've got my fingers crossed on getting into one of the Market Collective Christmas shows in December. Hopefully I'll have good news about that to share with you soon.