You either get sick of drinking lemonade or
choose to stop seeing things as lemons to begin with.

On the outside, I live a fairly average life. Married. One child. A cat. A house. Stay-at-home-mom. Introvert. Passion for all things crafty & creative. Learning to be a green-thumb. Dive one layer deeper and you discover that I have a very close relationship with my family, keep a small, but tight group of friends, and struggle with all the insecurities & worries that come with being a parent.
Keep going deeper… you learn that both my hubby & I balance our own small businesses, along with that close knit relationship with our family. We're working on making our big, long-term dream of living on a farm a reality. We have a passion for happy, healthy, locally produced food and a desire to share that with everyone we meet.
Dig deeper… I've struggled with the health complications of massive uterine fibroid growths since 2009. Had one, highly invasive, major surgery to remove them. Except they grew back and are now bigger than before.
Keep going deeper… I started my crafty business in 2011 after being laid off from my job in Calgary's creative tech sector. That same year I finally found myself pregnant for the first time, but sadly miscarried. A couple months later my mom was diagnosed with cancer. A week later I was pregnant again. Five months after that, my oldest brother died.
Even deeper… I witnessed & experienced the heartache of watching my oldest brother struggle with the ugly disease of alcoholism for over a decade. More heartbreaking as each year passed. I've gone through the uncertainty of being able to have children (going through it again as we try for baby number 2). I've watched my parents suffer the terrible loss of a son (it's burned into my eyes & heart). I've also been watching my mom courageously battle cancer for almost four years now. The joyous birth of our own son in 2012 was seen as a huge beacon of light in my family, after much darkness.
Deeper still… my mom isn't winning her battle with cancer. This past year her physical & mental health has declined greatly. No more chemo treatments now. Doctors just want to make her as comfortable as possible, for however long she has left. And so, after well over a decade of "lemons" being dealt our way, we go into 2015 with this very real possibility, that it will be the last year I spend with my sweet mom.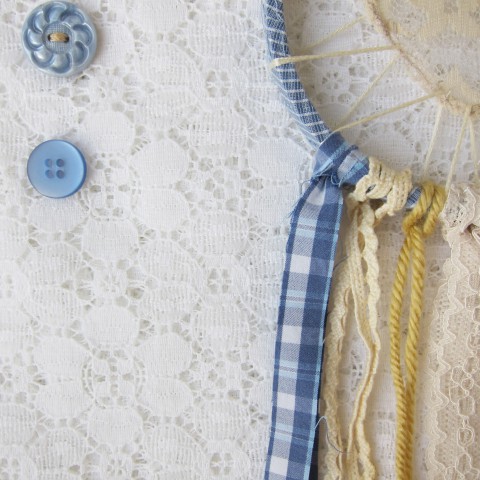 Maybe not quite such an average life after all.
A lot of people will read everything above (and even below) and question our sanity. Some might be able to relate to a few of the life challenges we've walked through. And I'm hoping, that others will see it the way I struggle to see it every day; a blessed life.
Dig deep to my core… you will find my belief in God, in Jesus, in the Holy Spirit. THIS is what keeps telling me to stop seeing things as "lemons". I truly live a very blessed life. If there is one thing that I can walk into the future with, it is an appreciation for God's timing, right down to every heartbreaking moment. I will trust in Him. Oh, how I WILL trust in him.
But you caught that part about it being
a struggle every day, right?
Every. Day.
I am by no means running through each day with the wind blowing in my hair, a smile plastered to my face, while I belt out praises and love with grace. I'm just a woman balancing her roles of mama, wife, daughter, sister, and now auntie; wanting to hold my family so close, but knowing I will have to let go one day. I love as best I can. I'm learning to forgive and ask forgiveness. But the greatest challenge of all, is learning to be thankful even in the darkest hours.
It's how I'm starting to see things, not as lemons, but as part of His blessings. I can't worry about what tomorrow or next month will bring, but only hope that I come right back to reading this post if I begin to see those "lemons" rolling my way. It's mostly a reminder for me. I would love if it were a reminder for you too.