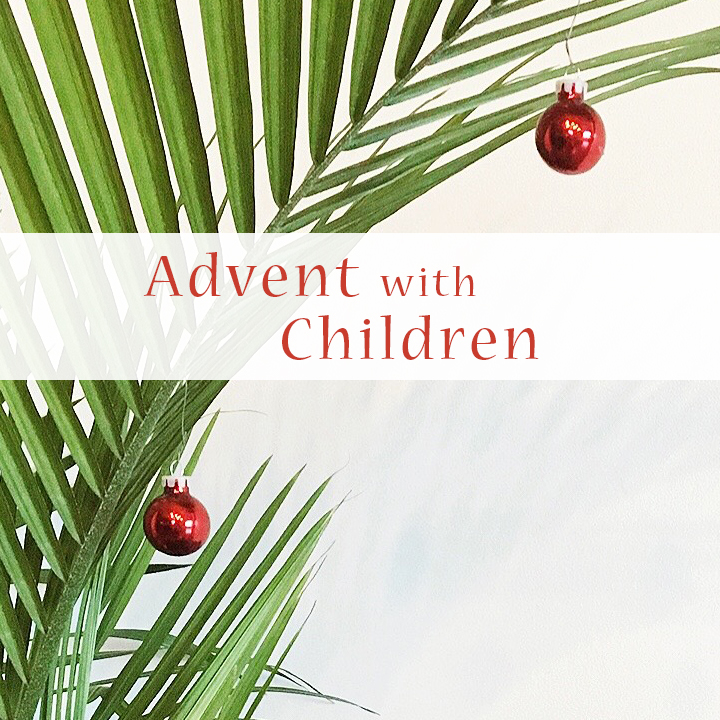 As a household, we get excited for Christmas, we grab hold of events and traditions, we bake, we sing, we watch our favourite movies.
This year I've been trying extra hard to keep things simple and our schedule more open than past years.
I also want to try a few "retro" activities like simply driving around in pajamas to look at lights. Maybe build a classic gingerbread house. Some sledding. That kind of stuff.
I'm trying to avoid the bustle a bit.
As we try to move against the current of Christmas consumerism, we really try to focus on sharing with the underprivileged and keeping our eyes open for ways to help where we can.
Our daily Advent time is simple. A story and some calendars…
We use the Jesus Storybook Bible as our daily family advent reading. The first 24 stories of the book lead up to Christmas perfectly. The imagery, the language and the message of this book makes for one of the best children's Bibles I've ever seen.
At the end of Son of Laughter (the story of Abraham and Sarah) it says;
"And one day, God would send another baby, a baby promised to a girl who didn't even have a husband. But this baby would bring laughter to the whole world. This baby would be everyone's dream come true."
At the end of The Teeny, Weenie…True King (the story of King David's anointing) it says;
"God chose David to be king because God was getting his people ready for an even greater King who was coming. Once again, God would say, 'Go to Bethlehem. You'll find the new King there.' And there, one starry night in Bethlehem, in the town of David, three Wise Men would find him."
(The website for the book has a lot of resources, including a printable Advent reading guide.)
After we read our story for the day, one kiddo gets to hang an ornament on my family's heirloom Advent calendar Christmas tree (hand crafted by my parents in the early 90s…you know, that time in history when style was epic).
The other kiddo gets to do our second Advent calendar (no, not a chocolate one…tried that, not a great idea with little kids and early mornings…or sisters who eat them in one sitting). This one is called a "Reverse Advent Calendar" and it's made of 2 old wine boxes (with a total of 24 individual spaces) that I wrapped in Christmas paper and each morning, after our story, we add a foodbank donation to one of the slot with the goal of donating 24 nonperishable food items on Christmas Eve.
I really want my children to gain an understanding that Advent is a season of generosity and love. And I want to teach them practical, age-appropriate ways to grow the habit of giving and taking care of others.
A few of the generosity-practices we attempt to partake in during the Advent season are:
Operation Christmas Child shoe boxes (Sarah has done posts on this in the past). For the past 3 years, I've shopped with my children to pick out items that would go in a shoe box for a "child like them." For my son, we shopped with an eye for things that a 6 year old boy, much like himself, would enjoy. Same for my 4 year old daughter. It helps us all connect a bit more with the child who will eventually receive the box and it definitely helps us pick out age-appropriate items.
Make it Merry is an organization here in Calgary that delivers Christmas cards to the city's homeless population. To participate you simply write a kind message in a Christmas card, sign it and send it to their postal box:
MakeItMerry
P.O. Box 96107 West Springs
Calgary, AB
T3H 0L3
We keep our eyes open for opportunities to give and share and invite and include. Our YMCA has a tree with tags of need items for a family, we will claim one of those. I also like to have my kids donate an unwrapped toy (again, one that they would enjoy) for a child like them, to toy mountain or a similar organization.
I'd love to hear what everyone else does to participate in Advent and what some of your most meaningful traditions are.
I hope you are enjoying the season thus far!