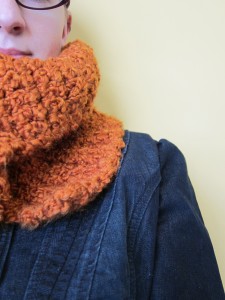 It never ceases to amaze me how things seem to happen at just the right moment. Of course, in that moment, it is easy to feel like everything is wrong, it shouldn't be happening, life isn't fair, things would be so much better if… Looking back though, you have a bit clearer perspective and maybe you start to see how that moment was just the right moment. If it had happened any other way, things would be going so very differently, and it really might not be better.
Kinda abstract for a Saturday morning, I know. I've written a bit about this before, but it's monumental enough to reflect on again, this year was the craziest roller coaster ride I've ever been on. The highs were super high, the lows were so low, they were sub-level. Honestly, though, I wouldn't have had it any other way. Facing challenge after challenge made me realize at my inner most core simply, that I could. A year (or more) of life altering situations and experiences has truly given me a strength I didn't know I had and a faith that I hope to keep burning inside me.
Sure, I didn't come out the other side perfect. My heart has been hardened quite a bit. Resentments and anger are taking up some space in there. I really want to let those go. Some days it is easier than others and whatever 2011 brings, I know that I will still be facing some of the challenges that 2010 has left behind.
For all those perfectly timed moments this past year, I give thanks. Thanks because it has given me a list of fresh starts for this New Year:
new yarn and needle felting supplies to make into all sorts of lovelies
an AeroGarden for a third attempt at my herb garden
a heavy punching bag in the basement to work out some anger on
an online shop that is ready to open now open
a body that is healed and ready to see if there is children in our future
a new Bible to learn from
a layoff that will lead me to a new career
Happy New Year everyone! Greet this day as one of the many fresh starts to come!