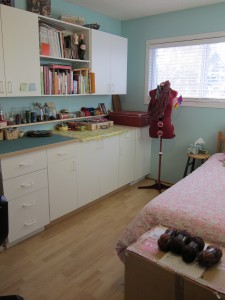 After a nice long break from work over the Christmas holidays, I am back at the office today. It was a great time off. Just the right mix of getting things done and being a bit lazy. I spent mornings immersed in tasks for my crafty business, the occasional afternoon nap with the cat and much cleaning and organizing of the sewing room. Hubby was super diligent in getting a few items done around the house that had been hanging over us (a shelf needed to be cut, stained & hung, the punching bag needed to be set-up, and smoke alarms needed to be installed). All in all, it was a satisfying break.
I spent my last day of vacation sitting quietly with the cat in the sewing room daydreaming, envisioning, and putting down on paper my business goals. I have been using a number of books to guide me in this process:
That "Becoming a Resonant Leader" was actually a book that I used during a career development course at work and the exercises in it have come in handy so much as I try to develop a clear picture of what I want for my craft business. It is part of the whole philosophy that you are much more likely to succeed if you actually write it all down. Having a bunch of great ideas, goals, and measures of success in your head is one thing. Recording that all somewhere is another. I need to write out an official business plan and work on financial projections, but it seemed best to start with a "vision" first. Then I can begin to hammer out how I will get there.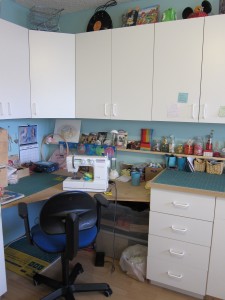 Back in the fall when I first started thinking more concretely about a craft business, I figured I should have a business plan and all the details figured out before I started selling. This perspective changed, though, as I realized that I just needed to take the leap. I'm not going to entirely skip over the planning, but it is something that I can do now, while my Etsy shop is open and I continue to make items. There is a strong desire to keep moving forward. The learning curve is steep, but exciting! I'm seriously no good with crunching numbers, either, so the thought of doing financial projects is a bit nauseating. This is where help from hubby will come in handy. That was part of the "envisioning" too, determining my greatest strengths and weaknesses and areas I might need to get help with.
I guess, sometimes, I get overwhelmed trying to come up with a plan. It's easy to feel defeated even before you begin, like there's no use, you're so far behind already. The past several months, though, I've felt less and less like that. It's a bit like having a heavy fog finally clear away. The fog has been replaced with excitement, resilience, and even ambition. Now I'm feeling less lost and much more directed than I have in quite some time.