… by the letter "S" and all things cute & circular. Here they are, finally, the bit of crafting I managed to do (as mentioned before). I had these all prepped & ready to go before Sam was even born. Bit by bit, stitch by stitch they came together. Then they sat for a couple weeks waiting to be hung in the nursery and then its taken me a couple more weeks to remember to photograph them. Le sigh. Oh well. You know how things go sometime.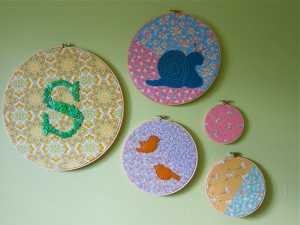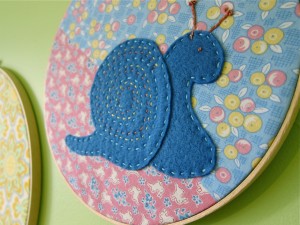 The inspiration for these came from various examples on Pinterest on ways to decorate baby nurseries. I took my own spin on the embroidery hoop decor, adding the little felt critters. The snail design and the small birdies were just free PDF downloads. The letter "S" was made with buttons (of course!). That was actually the project I worked on at the last Pinterest party (I promised pics of it, didn't I?). Most of the fabric is 1930's reproduction prints, except for the one used for the "S".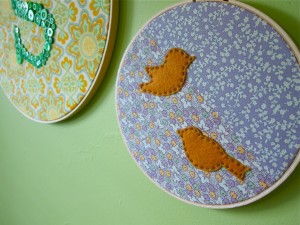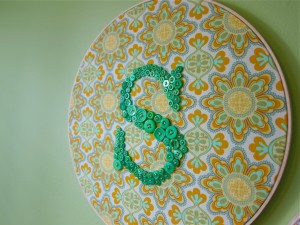 I'd love to make up some more to hang with these. The cluster of them on the wall is so pleasing to my crafty eyes. And I think Sam likes them too (or at least we'll let this mama go on believing that for now). Yay for no more bare walls in the nursery!