Five years ago today, I woke before the sun came up. Had coffee with my soon-to-be sister-in-law and then got super pampered at the salon. Hubby & I helped each other get dressed in all our finery and then were whisked off for photos. Step by step, getting closer to the moment when we would say very special "I do's" before family and friends.
Feels longer than five years ago. Those closest to us know just how much we've managed to pack into that short time together. We've seen each other through good times and bad, through sickness and health, through loss and a birth, through poorer and richer. We've loved each other, liked each other, been grumpy with each other, and yes, even yelled at each other. But I'm praying we'll continue to be best friends for life. We're still learning how to be husband and wife, a never-ending process. And now we're also learning how to be a papa and mama.
Today I am remembering how it felt to just be "me" on our wedding day: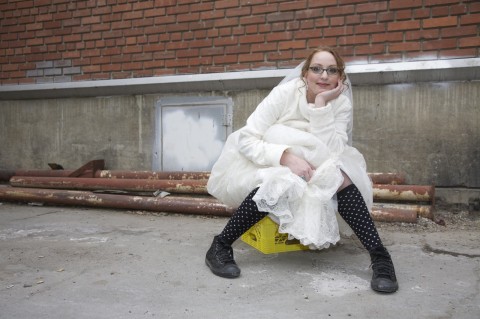 Remembering our closest siblings, that stood by our side that day:
Remembering the beauty of the sky & how dramatic it was:
And being swept away be a kiss:
Happy Anniversary, sweetie.