Besides the wonderful folks we met at Make It this past weekend, we also scored quite a nice collection of items! It's hard to resist all the handmade goodness!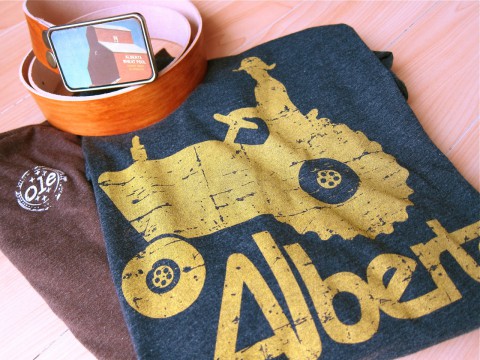 A little bit of Alberta… Tees by Ole Originals and leather belt & buckle by Flight Path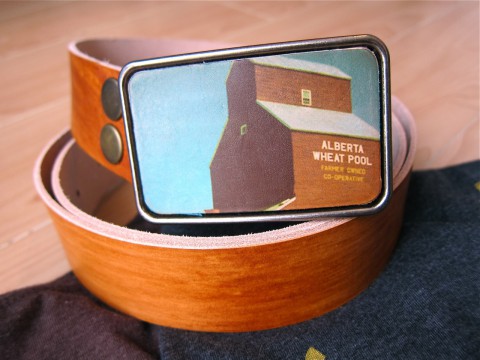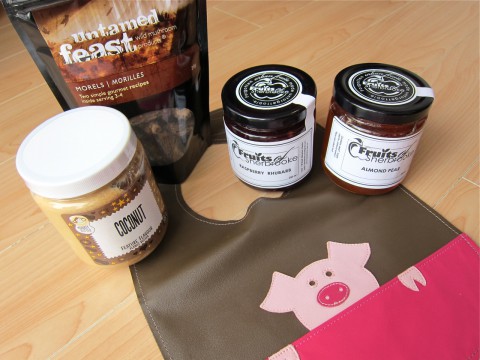 Bib by Mally Bibs, coconut peanut butter from Monkey Butter, wild mushrooms from Untamed Feast, rescued urban fruit jams from Fruits of Sherbrooke.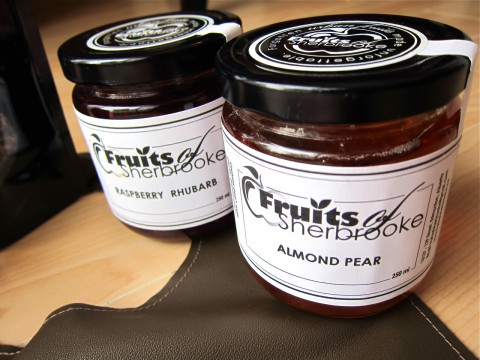 Can't wait to give these a try, Raspberry Rhubarb and Almond Pear jams by Fruits of Sherbrooke (they rescue local urban fruit to use in preserves).