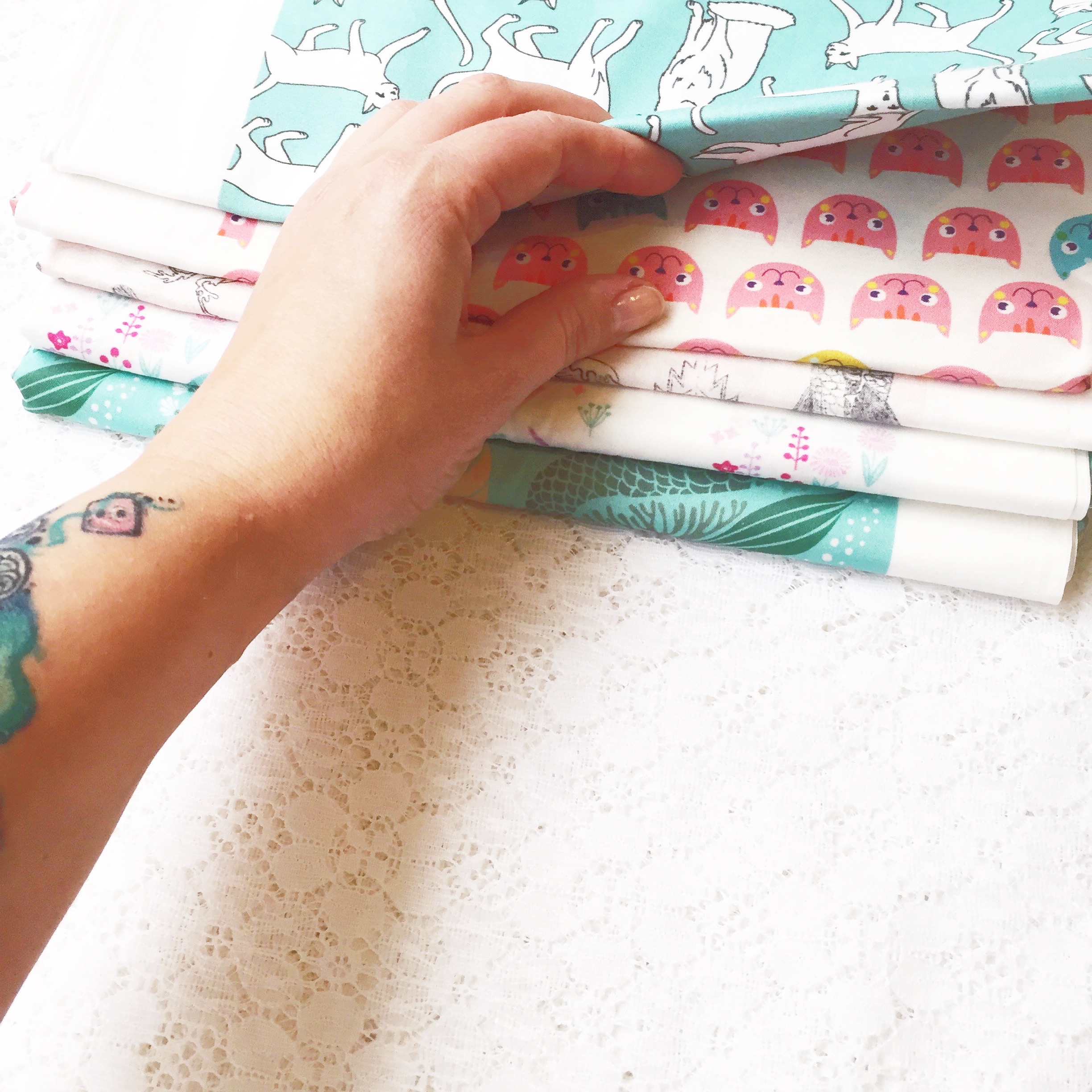 You guys! Don't miss out on any of the new design sneak peeks happening! Follow along on Instagram. So many fun fabrics arrived last week, just in time for me to make up some new Dreamcatchers for the holidays. I'll only be able to make up a limited number of them though, so contact me right away, if there's a print that interests you (through the Etsy shop is best).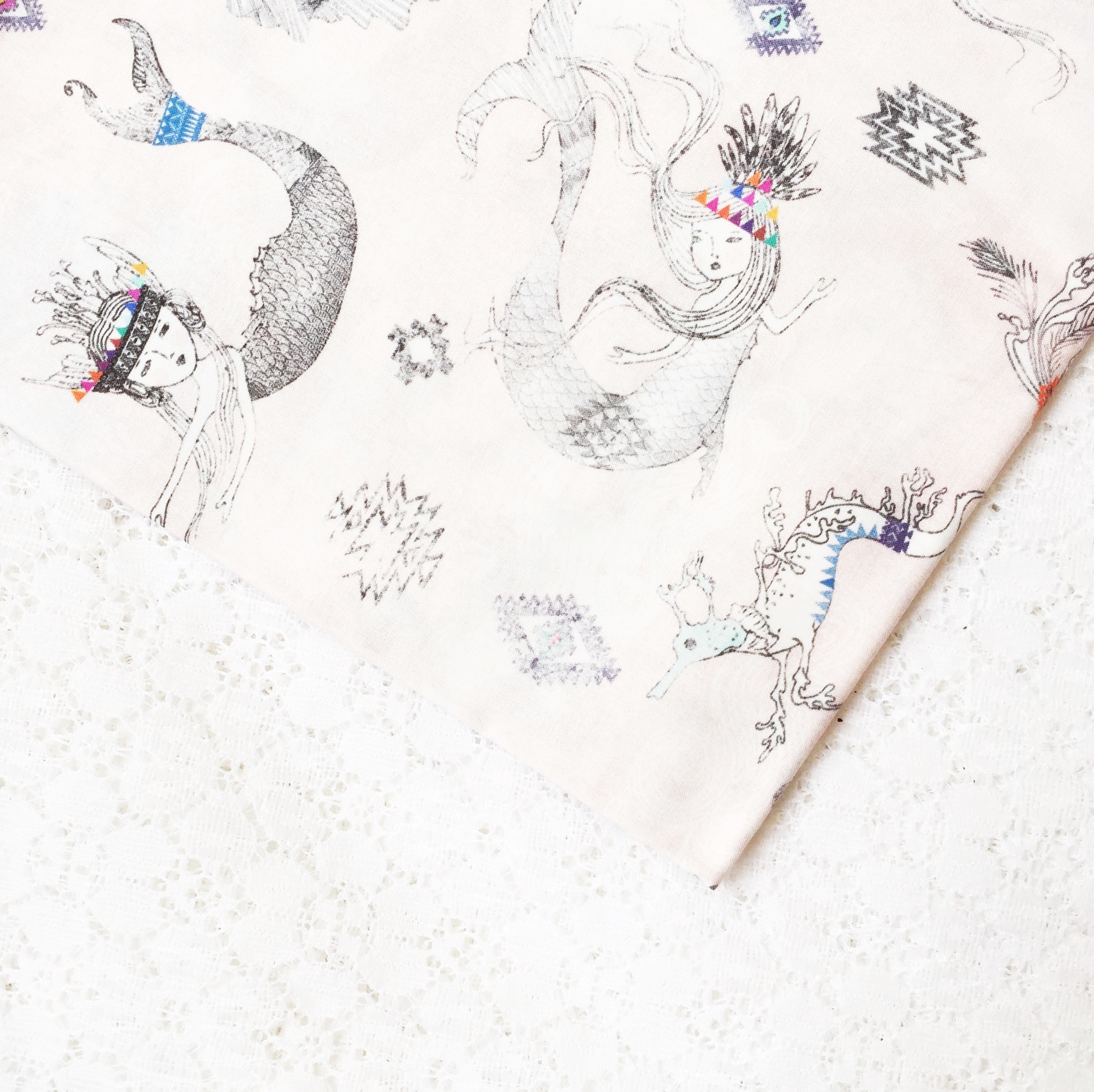 Hoping to bring a few of each along to my last market of the year, Curated (Nov. 18th & 19th). For local Calgary peeps, you can pre-order any Love Catcher or Dreamcatcher design now and pick it up at the show!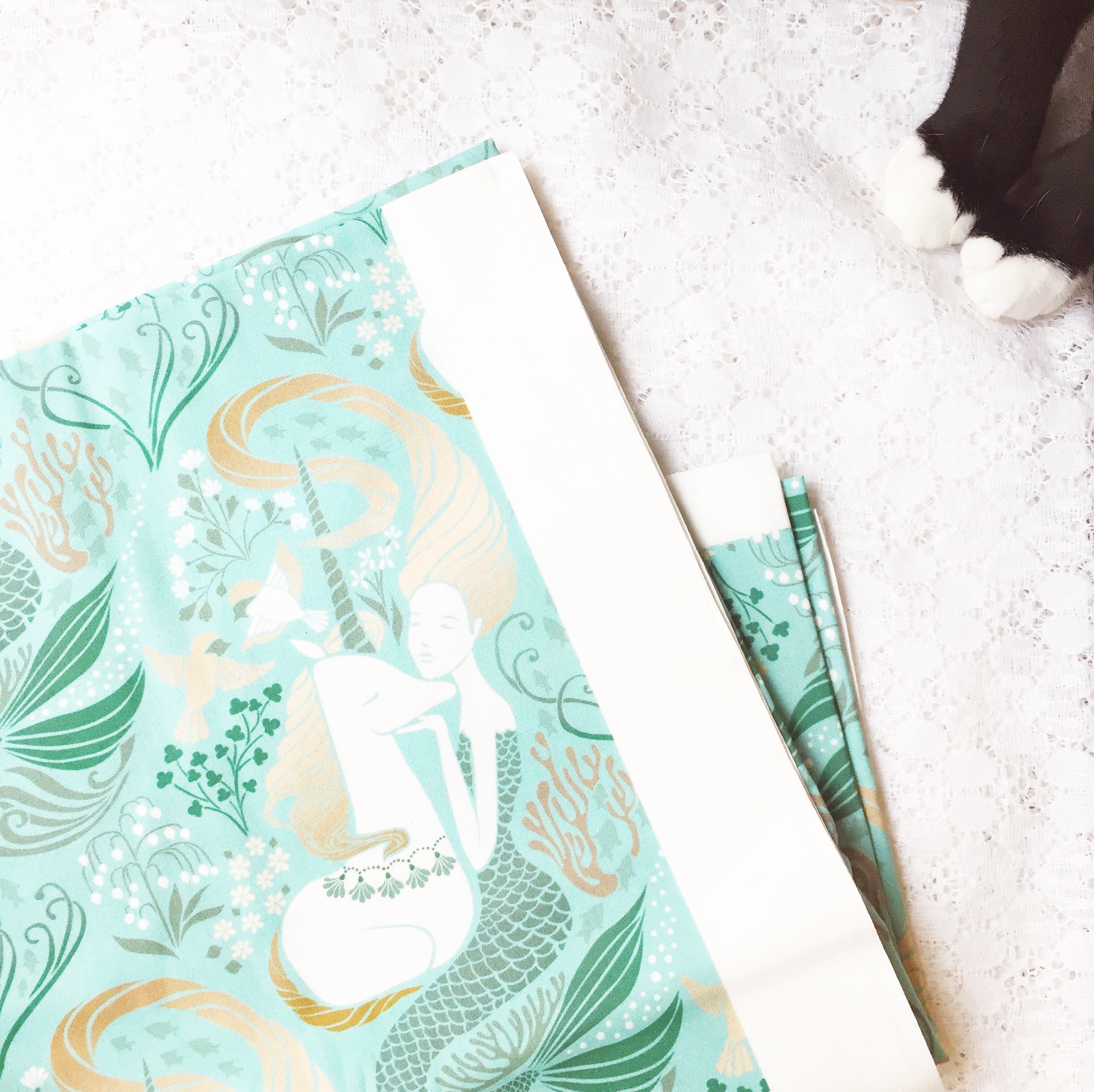 Excited to offer the Mermaid & Unicorn Besties print in an Extra Large 12″ Dreamcatcher, the first themed Dreamcatcher in this size (Love Catchers are already available in custom order 12″). Just the beginning for all the fun stuff coming in the New Year!