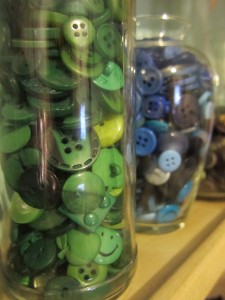 We've all been there. You find a great online shop, get sucked into purchasing some wonderful item, go through the checkout process and then it hits. The price of shipping. Seriously. Super high shipping rates have kept me from ordering a number of items. So determining shipping rates for my Etsy shop is a big consideration. I can't afford to take a hit out of my own pocket to cover shipping, but I don't want shipping costs to keep customers from making a purchase. It feels like a real balancing act.
I do want to offer international shipping as well, so I need to sort out how I will handle those orders. An important thing to consider is not just the actual cost of service to ship a package, but also the cost of packing materials (envelopes, labels, boxes, tape, etc). One interesting approach is to build all of the shipping costs right into the price per item so that you can offer "free" shipping to customers. I hesitate to do this because international orders could be quite costly compared to shipping within Canada. I might consider offering "free" shipping to all orders shipped in North America, and then determine fixed rates for Europe and elsewhere.
Besides figuring out shipping rates there are also other considerations: Which service provider should I use (Canada Post, UPS, FedEx, DHL, etc)? How should packages be sent, ground or airmail? Will delivery confirmation, tracking, and insurance be included or added for an extra fee? Will I be able to offer an express option if necessary? Will I ship to a customer's Etsy address or Paypal address? Where the heck do I find fairly inexpensive packing materials? The list goes on and so does the brainstorming.
Here are a list of the articles I have been using to figure out all the aspects of shipping for my online shop: