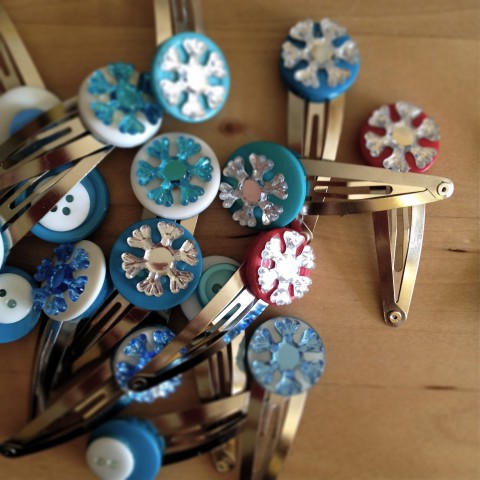 December is not far off. Goodness! Where did the month of November go?! At our house, it was consumed by colds, potty training, and more colds. I've been squeezing in little bits of crafting time where ever possible, but there's been very few big chunks of making going on. Market Collective is only 10 days away now. I'm busy simplifying things in my head for the show, knowing what's possible & improbable at this point.
I'm also being very mindful of what is most important at this time of year. This is the season, that one can most easily get caught up in the expectations of the world and lose focus on the true celebration of Christmas. So I make what I can for the craft show. I make what I love; make what I wish to share with my customers to fill their homes and help them express their love to others.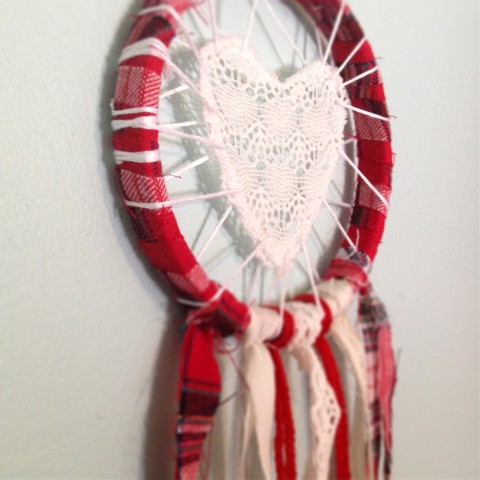 I also made the point to prepare myself for the coming Advent season. I don't want to let it pass me by. Over the summer months (our craziest time of year), I managed, for the first time in my life, to make Bible reading and reflection through journaling a DAILY habit. A habit that was sadly broken during our Disney trip and subsequent chaos at home, but I'm really looking forward to committing again with the start of Advent right around the corner. I ordered an Advent journal from Naptime Diaries (I loved their Lent one last year) and even splurged a bit on their Advent calendar so that I could fill our house with mini-devotional prints (and God's message to us). I might also follow along with the reading plan from Love God Greatly (formerly Good Morning Girls, which I did last year). Advent isn't about spending money, but I saw the difference it made in my own Bible reading habit to have inspirational resources at hand (purchased or free).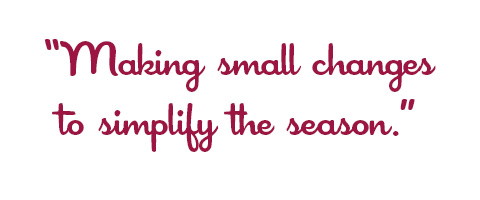 Peering into December, it's easy to see Christmas as a looming deadline. With chaotic parking lots, busy, busy malls, and the pressure of getting just the "right" gift, it's no wonder we all get stressed out and miss the point of the season. Each year, hubby & I make another small step in avoiding the crushing chaos of December. It started years ago, when we began making the majority of our gifts. Then we incorporated Gifts of Change (gift certificates to World Vision & such, where recipients could choose the way they would like to impact the lives of others). Christmas craft shows start in September and this year I attended several before the shopping season was in full swing. It allowed me to support local businesses & feel a wee bit more prepared for the giving season. I also discovered the ease of ordering locally and having it delivered directly to my door (shout out to Cedar & Sparrow for the lovely natural beauty products, all made in Canada, that will be gifted to friends this year). Making small changes to simplify the season.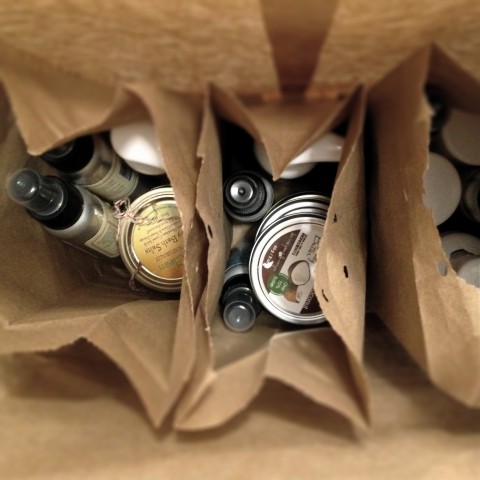 Throughout the entire year, we purchase & collect items for Christmas Shoe Boxes. I have a little cubby in the sewing room where I squirrel away items to donate. We make organizing half a dozen Christmas Shoe Boxes a priority every November and we try to volunteer at the Operation Christmas Child warehouse each year, when possible. I'd love to volunteer there more than just one shift. Perhaps in coming years. I also really want to do more random acts of kindness during Christmas. We managed to do several last year and I've collected more ideas on my Christmas Pinterest board. I'm not trying to boast, but trying to encourage you. Our season of Christmas is becoming less about the pressure of giving and more about the experience of giving and ultimately, the deeper enjoyment of it. It is well worth the time to take a look at your own Christmas season and see if there are any changes, big or small, that can be made to embrace the true meaning of this most wonderful time of year.