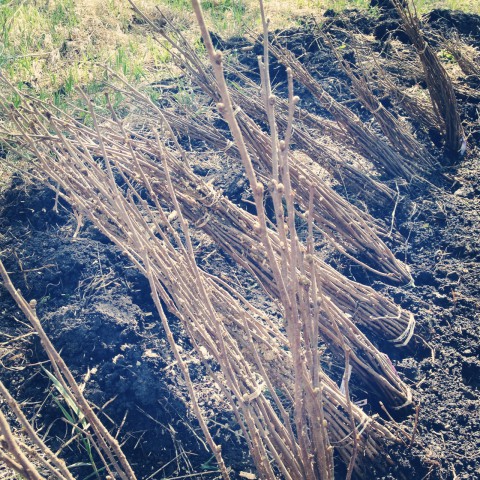 Have I mentioned our crazy plan of planting an acre of food forest out on our "big farm"? And when I say "crazy", I mean it's driving us a fairly crazy. Wowza! Hubby started feeling in over his head about two weeks ago and we're seriously in the thick of it now! This is all a part our of Happiness By the Acre adventures.
We had 400 hazelnut trees arrive last week. We'll be picking up 400 raspberry bushes, and a few dozen apple & pear trees at the end of this week. Yep, that's over 800 plants to be planted. Oh boy…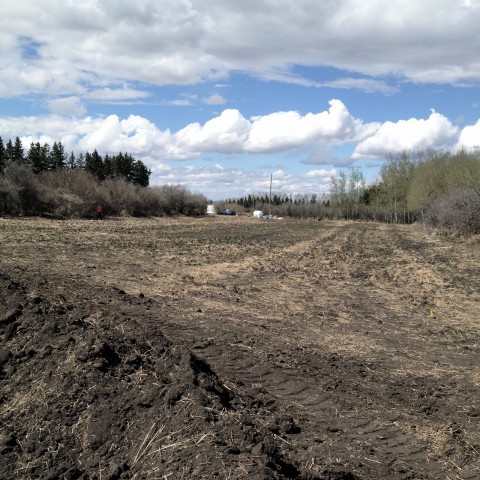 So we're organizing a Tree Planting Day! On Saturday, May 24th, we'll be trying to get ALL those plants into the ground out on our farm near Carstairs. If you're interested in lending a hand & spending some time out in the country this weekend, let me know or check out our event page on Facebook. We'll be providing tasty treats and cold drinks. Come for an hour or come for the day! Kids are more than welcome.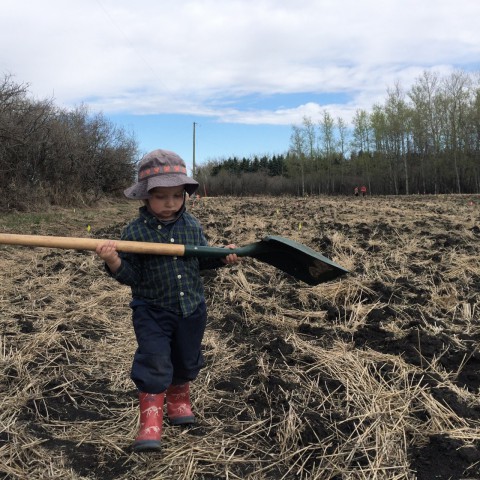 This is your chance to be a small part of our family farm history in our very first project. And as a thank you to all the folks who come out to lend a hand, we will be letting each volunteer adopt a tree of their choice. Attach your name to a bit of history. Get your picture taken with your little tree and we'll send you growth updates as the years progress. Plus you can pop by and check on your tree the next time you visit the farm.
I hope that some of you can join us on Saturday! If not, we could sure use some extra prayers to see this project through.
I'll be sure to post photos from Tree Planting Day and let you know how it all goes. Until then, we'll be continuing to run around a little crazed, checking things off the to-do lists, and praying for plenty of sunshine, and more importantly, that we can find a bobcat operator with an auger to dig 800 holes by Saturday. Oi!