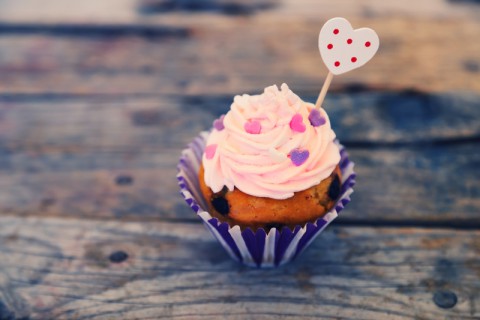 FOUR YEARS! Yep, this little blog of mine has been going for four years now. A short time, really, in the blogosphere, but still feels like quite the accomplishment. Posts have been few and far between this summer, sadly. I have an inkling that might happen again in coming years. Winter months, though long here in Alberta, make for great writing & blogging. Summer months, not so much. The growing season is far too short to spend in front of the computer. That doesn't mean I've forgotten you! This blog and its readers are very much on my mind as I go through each day and I've stored up some good content for posts to keep us entertained in the winter.
Until then, I think a Fourth Blogoversary calls for some celebration! This post marks 477 blog posts in that four year period. I'm crawling my way up to 500 posts (another milestone that will call for a bit of celebration later in the year)! And a BIG THANKS to all the wonderful folks you take the time, not only to read the blog, but to leave a comment! You guys rock and it makes my day every time I see a new comment come through!
So, let's see, the best way to celebrate… with a GIVEAWAY, of course!! It might only be September 1st, but there's already a crispness to the morning air. I'd love to help keep you cozy this autumn, so I'm giving away one of my crochet cowl scarves. All you have to do, is leave a comment on this post, and your name will be entered into the draw. Giveaway will close on Friday, Sept. 5th at midnight MST. Winner will be announced Saturday morning. Comments closed.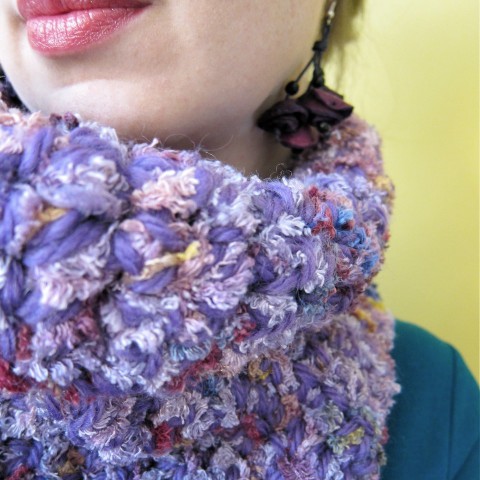 AND how about a sale in the Etsy shop, just to show my great appreciation of all your support! I rarely have sales in my shop, so you'll want to take advantage of this one. All items 15% off!!! Whoot! Sale ends Friday, Sept. 5th at midnight MST.
THANK YOU! THANK YOU! THANK YOU for all the love and support over the past four years! Made the journey worth it! Hope to be around on the blog more once we get through the craziness of September (canning season, you know) and go on our Disney Cruise (over-the-moon excited about that). Until then, take care and good luck to all the giveaway participants!
(and before anyone asks, I did not make that lovely cupcake in the top photo… I turned to my good ol' friends at Veer for a stock image)
———–
And the winner is…
LISA!! Congrats Miss Lisa! I will be in touch with you shortly.
Thank you to everyone who entered the giveaway!!Looking forward to continuing to write & share good posts for you! Have a great weekend!