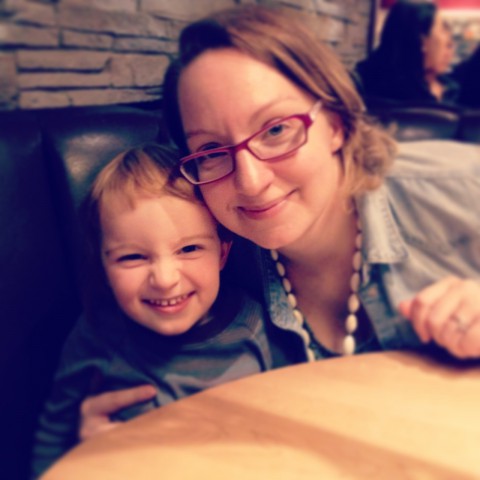 I did one of these last year and decided to share my 2014 tidbits too:
Age: 33
Most enjoyed books:
1. Yada Yada Prayer Group (the ENITRE series was so enjoyable!) by Neta Jackson
2. Surprised by Motherhood by Lisa-Jo Baker
3. The Bible. Yes. It felt so good to make reading the Bible part of my daily routine.
Best food discoveries:
1. Making & canning tomato sauce
2. Roasting duck
3. Various yummy edible uses for dandelions

Biggest Challenges:
1. Attempting to figure out the new balance of pretty much everything in our life during hubby's first year of intense market gardening
2. Having to take on the majority of our own gardening & subsequent food preservation (with the help of small toddler hands). In the past, I just played the role of assistant while hubby led the way. Felt like a bit of a crash course this year in everything garden related.
3. Still trying to figure out how to fit in enough crafting & Bubblegum Sass business time on a regular basis so that I can feel satisfied.
Lessons learned:
1. Slugs will demolish a garden in a blink of an eye. Do NOT put off dealing with them or you will be left with nothing but slimy, half eaten beans.
2. Do not be afraid to make changes or tell people when something isn't working out. If it's not sitting "right" with you then do something about it.
3. Verbalizing your honest feelings to a two/three year old, is better than yelling at them. (I am frustrated, I am tired, etc).
Smartest decision I made: NOT closing up shop and giving up on Bubblegum Sass, even though I came very close a couple of times this year out of pure frustration.
It's been a long time in the making, but: my Bubblegum Sass product line and booth design is FINALLY coming together. Four years into this whole thing and I've finally figured out my brand and feel like I'm on the verge of a very cohesive collection. Hoping to bring the blog, website, and Etsy shop all in line with that identity in 2015!
Highlight moments/events:
1. Our family dream trip to Disney World and our very first cruise on board a Disney Cruise ship! Our adventures there were chalk full of "once-in-a-lifetime" moments!
2. Two AMAZING craft shows this year that made every effort I put into the business worth it!
3. Getting to see my fave Broadway musical Wicked live, not once, but TWICE this summer!

Glad I finally: took a vacation somewhere warm, wore a bathing suit, and treated ourselves to lots of little indulgences after the last several challenging years we've had. Much needed time away together.
Most thankful for: another year of being a stay-at-home-mom. As much as each day challenges me, I wouldn't trade it, not if it meant missing out on so much Sammy time.
I am admittedly, not good at asking for help. I'd rather suffer through something than delegate it. This is not a good quality in life or business. I might always struggle to ask for help, but I am so very blessed to have willing, helping hands at my disposal. A VERY special thank you to my hubby, Marcus, for his dedicated support to my business. He helps whenever I get up the nerve to ask for it, and offers even when I don't. A VERY special thank you to my dear friend Shauna, who enthusiastically volunteered to lend me a hand at craft shows this year, even though it meant a ton of life scheduling & organizing on her part. Your offer of time, big or small, has meant a world of encouragement to me!
And lastly, but not leastly, THANK YOU to all the readers of this blog, my wonderful customers, followers on social media, fellow crafters & artisans. You made it possible to keep going with Bubblegum Sass another year. You inspired, challenged, and encouraged me. I am realizing that small growth, is growth nonetheless and that thought warms my heart as I move into an exciting new year.