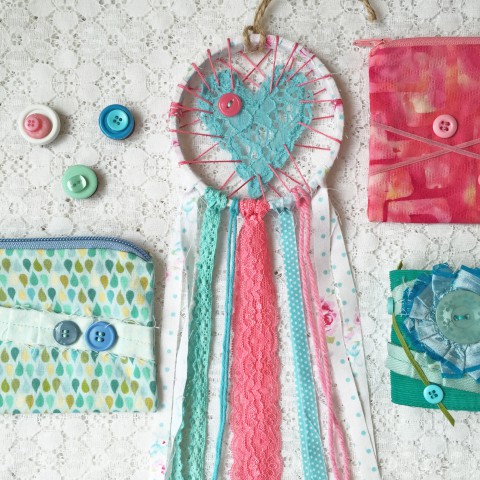 I've been plugging away on this blog for five years now! Hard to believe, and yet I've managed to pack in a lot of "life" in that time. From starting my handmade craft business, to becoming a mama, to losing both my brother & my mother and all the gardening & crafting adventures in between.
In five years, I've managed to write up 520 blog posts. And although the posting has slowed this year, with so very much going on in my personal life, I AM feeling quite satisfied about the quality of the posts these days. I love sharing the tutorials with you and my honest journey through loss & coping with life. I'm hoping to keep doing more of that.
Five years seems like plenty of time to get to know each other. In celebration of that friendship, whether you're just newly following me or you've been reading along on the whole journey, I'm offering a very pretty GIVEAWAY. There's at least one hoop you have to jump through to be entered, and two more hoops you can opt to jump through to increase your chances of winning (I couldn't give away these beauties without a little work).
Enter to win the following prize pack of handmade goods by Bubblegum Sass:
One Small Love Catcher

Two Coin Purses
One Upcycled Cuff Bracelet
Three Button Magnets
The contest is open to residents of Canada and USA. Must be 18 years of age or older to enter. Contest closes Sept 7, 2015 at 12:00am MST. "Jump through the hoops" in the app below to be entered.
a Rafflecopter giveaway