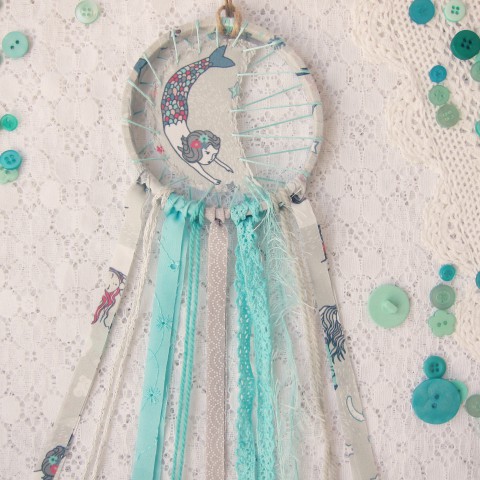 I'm so tickled to have some brand new Dreamcatcher designs in the shop! Feels like the perfect way to start the New Year!
I've had lots of ideas floating around in this little brain of mine (oh and by the way, my brain & I are now officially 35 years young). Sorting through all that creative mush and trying to pull out a physical idea can be a bit tricky, especially when I want to make it ALL. Eventually, the mush started to take shape. I popped over to Spoonflower and ordered some wonderful printed cottons and over the holidays, finally got to get stitching on them.
This past year has been a real learning experience for my business in terms of where my Love Catchers fit in best. And it's quite apparent now, although it wasn't the original intention, that the Love Catchers are destined to be nursery decor. With that in mind, I wanted to bring you some new, sweet designs for all those adorable baby rooms (and the precious babes who will be sleeping in them).
And so, please welcome, these cute Mermaid Dreamcatchers. There are three designs to choose from and in the first week, the Mama Mermaid is definitely the most popular (I've even placed an order for more fabric)! Check them out in the shop!