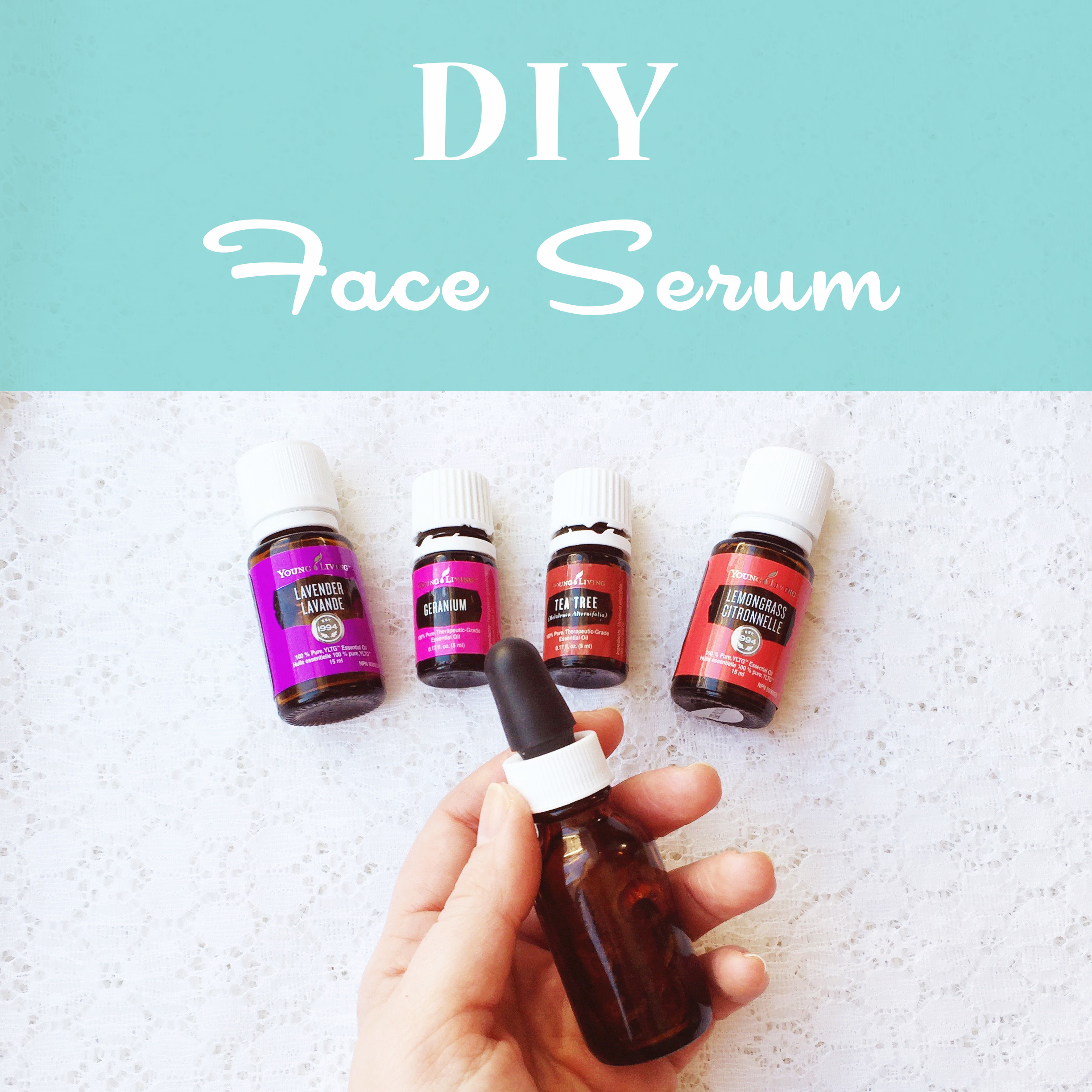 In my quest to use more natural products, I switched to a face serum a couple years ago. It felt great on, provided the moisturizing I needed in our dry climate, and smelled amazing. Until the oils went rancid, that is. I generally got through about 3/4 or 2/3 of a bottle before the oils went bad, even using it daily. Although I thoroughly enjoy supporting local, I decided to try my hand at making my own face serum, so I could make very small batches & hopefully waste less in the long run.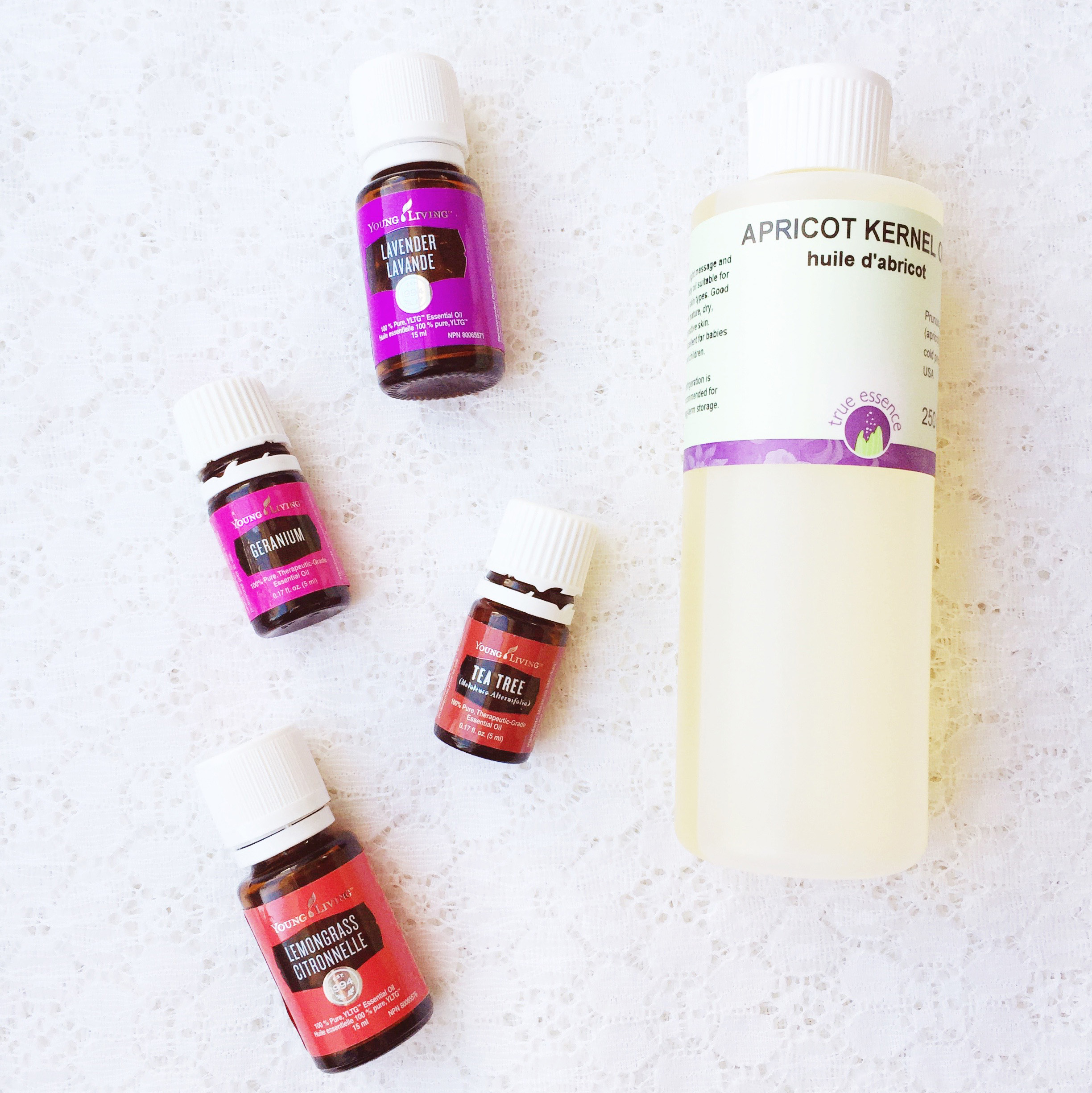 To figure out a good face serum for myself, I did some reading. We each have different skin types and needs for our skin health, so it's worth deciding for yourself, which oil base & essential oils to use. I'll be sharing my recipe, but you can easily adjust it for different skin types.
Here's a list of the supplies you will need:
Small glass bottle with eyedropper lid (10 ml or 25 ml)
Apricot Kernel Oil (purchased mine from Community Natural Foods) or other carrier oil appropriate for your skin type
Essential Oils (20-30 drops)
Dried rose petals (optional)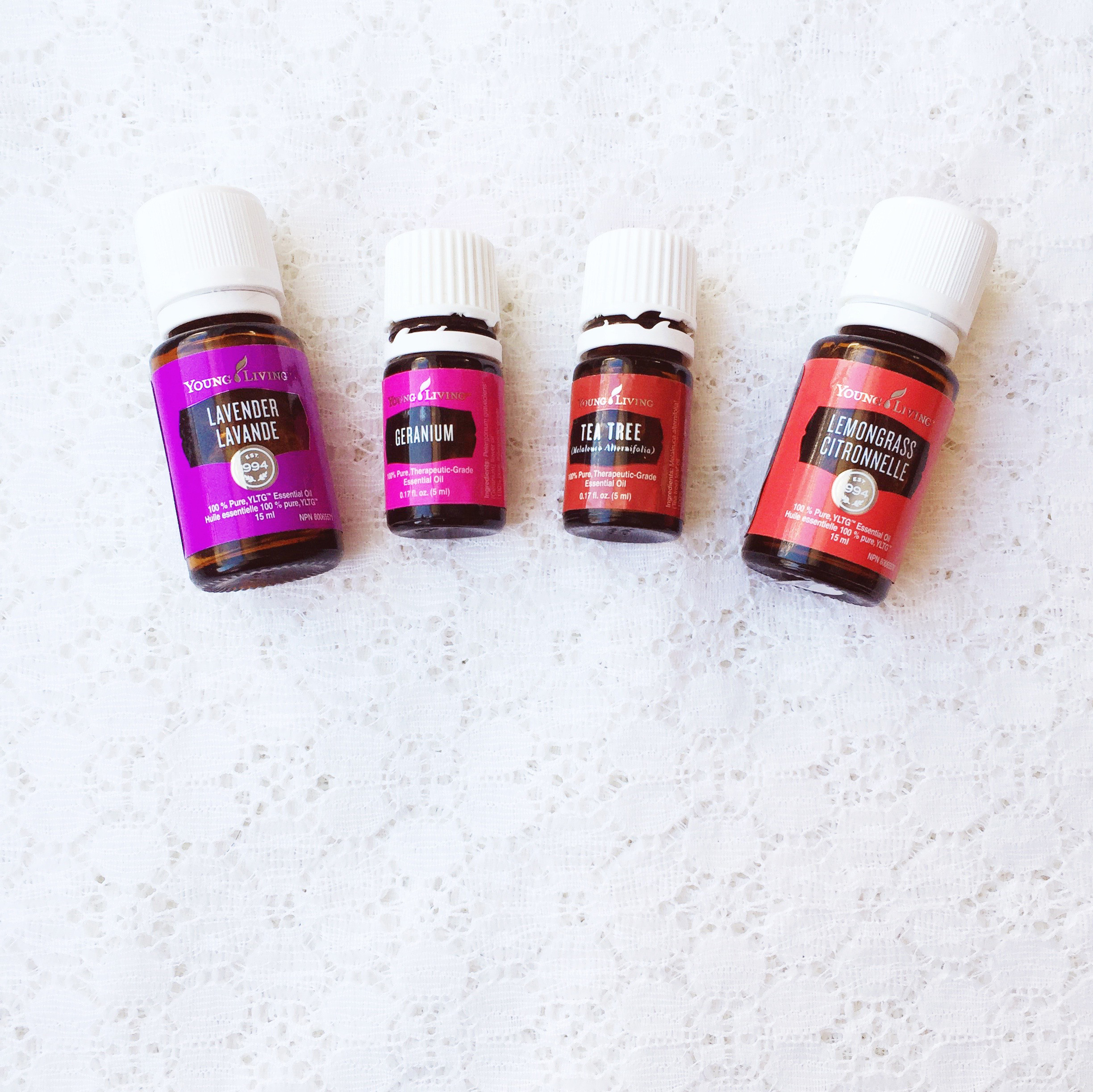 For my particular blend, I chose essential oils based on skin type, but I also kept in mind scent preferences too. I used Lavender (good for acne & dry skin), Geranium (good for dry, acne, & sensitive skins & preferred scent), Tea Tree (good for acne), and Lemongrass (acne & preferred scent).
8 drops Lavender
8 drops Geranium
5 drops Tea Tree
5 drops Lemongrass
I had a bunch of dried flowers still around from all my bath & body making at Christmas time, so I decided to put some dried rose petals right into the jar with the oils. Not sure what that will do to the face serum oils over time, but we'll see. It definitely gave the serum a lovely scent after a few days.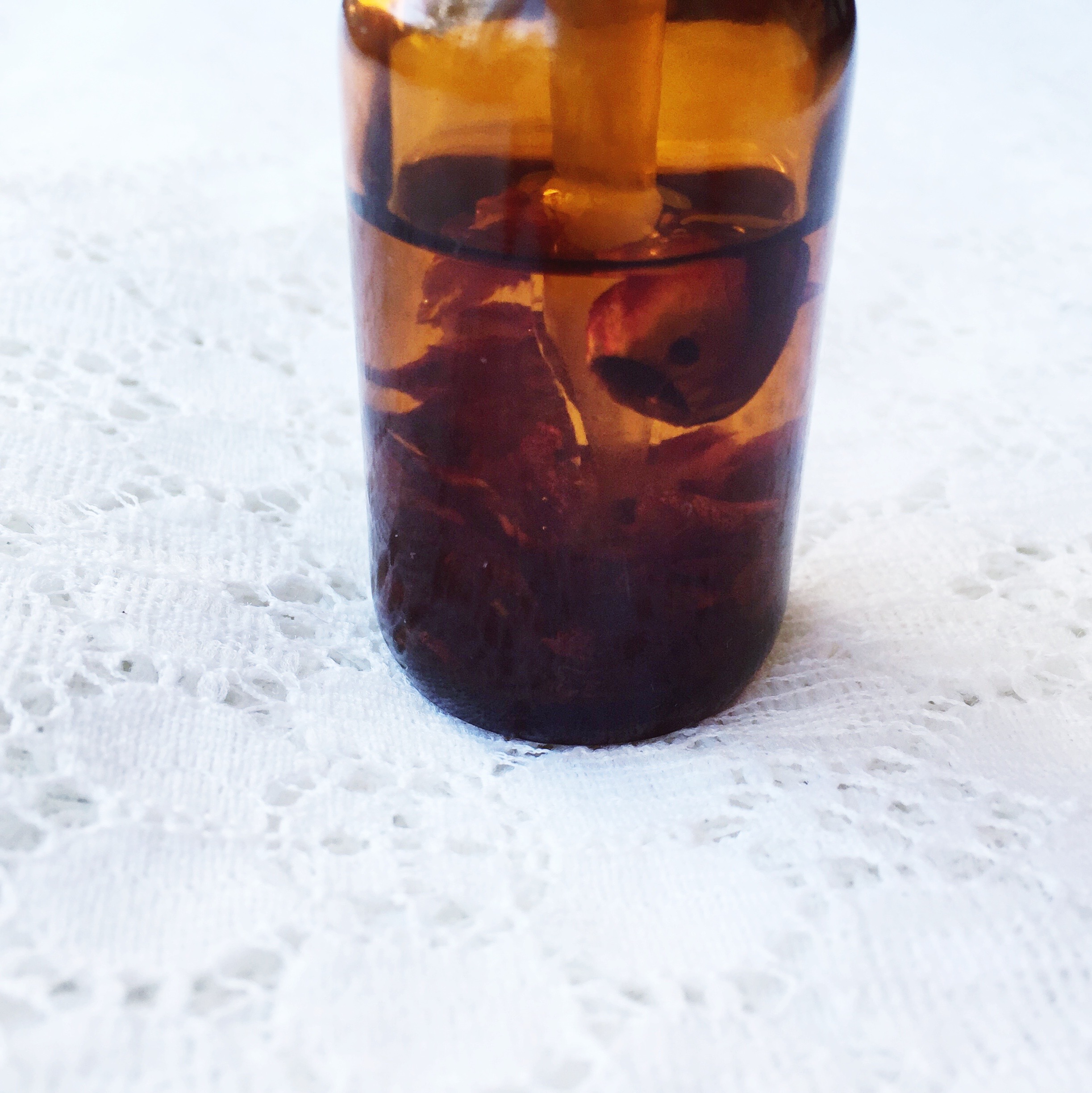 Once all the ingredients are added to the bottle, put the lid on and gently shake to mix. You'll want to give it a gentle shake each time before use to mix the oils nicely. Then you're ready to use. Simply put a small drop onto one finger tip, rub across remaining finger tips and gently press into face. I usually start with my nose, cheeks and between my eyebrows, then my chin & forehead. Go from most dry area of the face to least dry.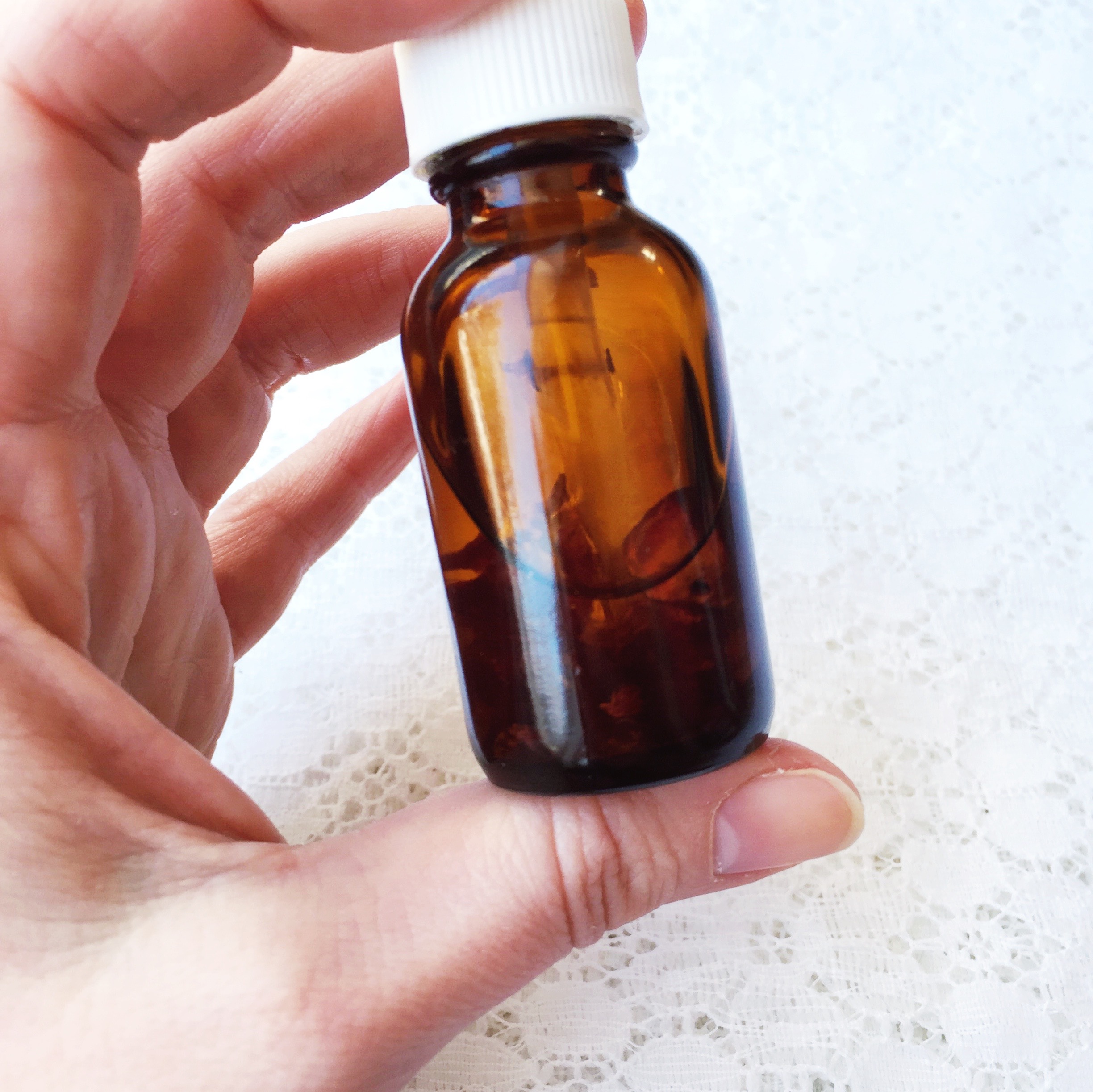 Happy oiling, friends!
Save
Save
Save