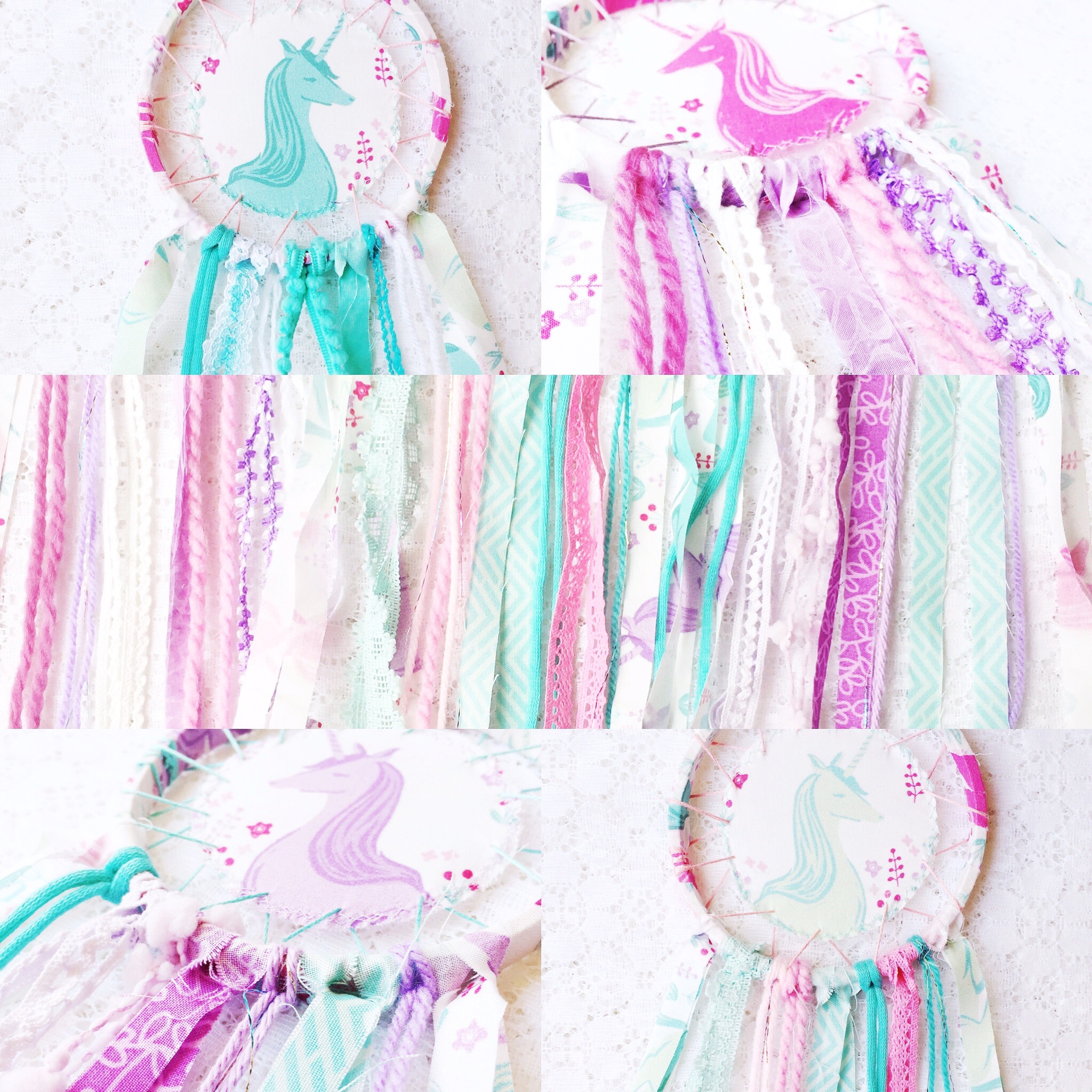 How about a warm, glitter-filled welcome to these *NEW* Pastel Rainbow Unicorn Dreamcatchers! So much cuteness!
There are FOUR different colours to choose from in these new designs. All four are ready-to-ship and in the Etsy shop, waiting for their forever home. So in love with all the pastel colours I added to these!
There's also some special details, like the metallic rainbow threads I added to the accents. Makes me think of unicorn hair and totally adds a touch of magic to these. Pop by the Etsy shop to see which one would be perfect for your little or your girlfriend's little, or gosh, even for yourself!
I'll be honest. I've had this fabric for quite a while, but just recently got around to cutting and assembling the new Dreamcatchers from it, with the wonderful help of my friend, Shauna. She joined team Bubblegum Sass more officially the past couple of months, working part-time to prep hoops for all the stitching goodness. You might have met Shauna at some of the previous craft shows, lending a hand with my booth. Excited to have her continued support on a more regular basis. Plus, it means more Dreamcatchers coming your way, in the shop & at the markets this fall!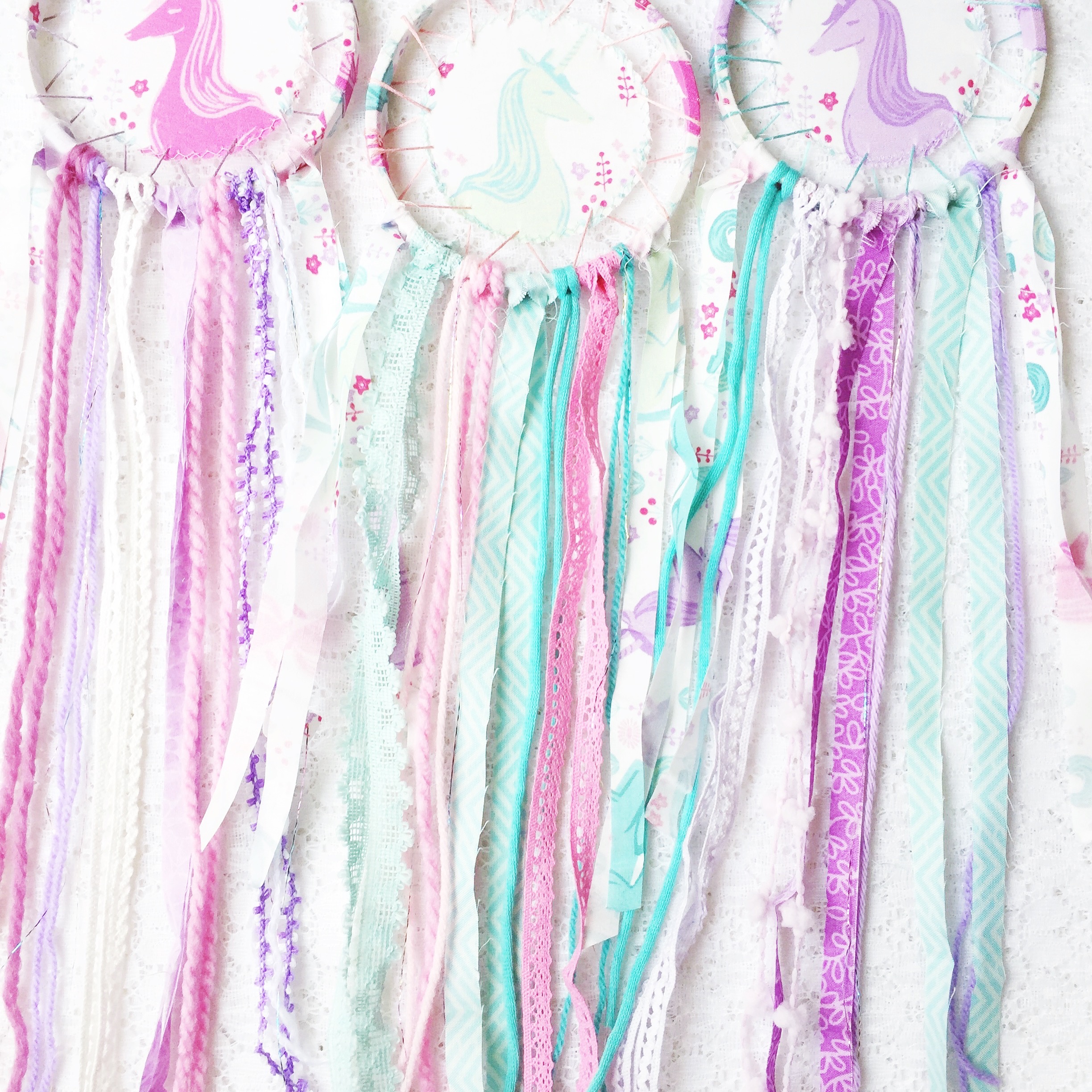 Sweet, sweet unicorn dreams to each of you!
Save