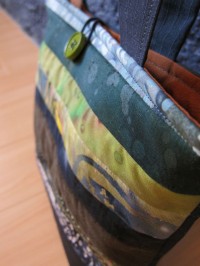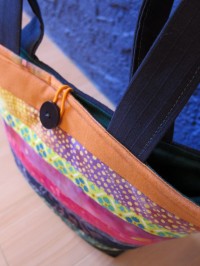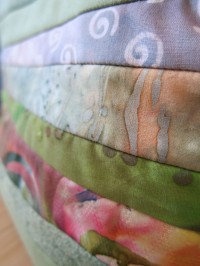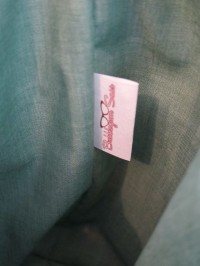 … to a new (old) friend. These lovely gals are what have been occupying most of my studio time these days. I first designed and sewed one of these several years ago when we were still living in B.C. Gave some away as gifts, donated others to fundraisers, but now I'm trying to get up the confidence to actually sell them. To strangers.
Oh my.
I've made a couple of small additions to the design which, to me, put the icing and cherry on top. Can you guess what it might be? If you were thinking "button and elastic loop closure", then you are correct. For what Bubblegum Sass item would truly be complete without a button?! I actually ordered some magnetic snap closures, to try out, but the more I thought about it the more I leaned towards a button closure (given my obsession).
The other addition, of course, is honest-to-goodness company labels. Definitely something I have longed for even before I really had a business. They just seem to add a level of professionalism and utter completeness to each item.
The only thing I continue to debate about now is a name for these lovelies. Their working title is "Medium Striped Purselettes", but much brainstorming has been going into all my product names lately. AND their colour names too. I'm keeping the "purselette" bit, but look for some revamping to come to the shop soon. Oh yes, these gals are listed in the shop. Many more are awaiting assembly, which I should probably get back to. There's an upcoming sale I've got to get ready for. More on that another day.
PS – I ordered my labels from herjodren on Etsy. It came down to the fact that I could order a very small number of labels (which works well for me because I wanted a few variations… one label for this, one label for that, type of thing).