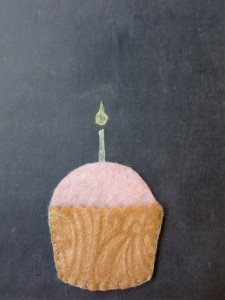 Yes, it truly has been one full year since I started writing on this here little blog of mine. It honestly has not been a hardship to keep up with it, but rather a joy to share all the small things and big things that have passed into my life, all the new discoveries and learning experiences, the many, many changes that every life undergoes, and all the wonderful people I've met along the way. A roller coaster at times, true. But can I just say how nice it's been to share that roller coaster with others?
So how do you measure the success of a blog? Is it in the number of followers or unique visitors? Is it how frequently you post? It is based on how much it gets shared around through other social media and linked back to by other sites? I know that there are entire articles and books written on such things (I've read them in an attempt to learn the secret behind successful blogs). Personally I suppose it is a combination of many aspects, but the most important seems to be just in how much a blogger enjoys blogging. Simple right. Readers know when you aren't being authentic. So I hope, that if I've achieved anything with this blog, it's that I showed my true colours through each and every post. 365 days and 140 posts later… a small glimpse of this world through my eyes. Stick around for the continuing saga…
What better way to celebrate a blogoversary, than with a GIVEAWAY?!? My first, in fact. To be entered, all you have to do is leave a comment on this post indicating your favorite Bubblegum Sass product. Easy-peasy! Comments will closed on Monday, Sept. 5 by 8pm MST. A winner will be chosen and announced here next Tuesday. So what's up for grabs? Your choice of one of my pretty little coin purselettes, perfect for holding bits & bobs in your purse or as a simple camera case or even as a gift card holder. The full selection of these little purselettes can be seen here.
****Contest Closed****
The winner is Joanna!! Congrats Jo! And thank you so much to everyone who participated! Looking forward to doing more of these giveaways and contests in the near future, so keep your eyes open.