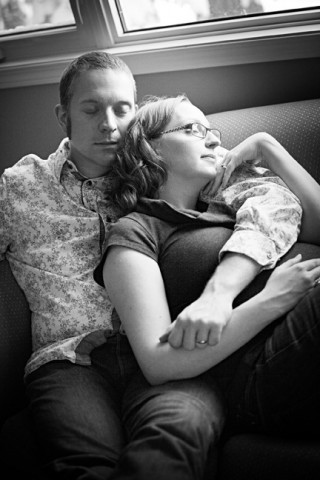 That is how much of 2011 went. Started the past year off by saying goodbye to a much loved job and wonderful co-workers after a round of layoffs, which allowed me to dive into the nerve-wracking adventure of running my own craft business. I sat for months anxiously awaiting the birth of my friend's babies, two special ones in particular, while mourning our own loss when my first pregnancy came to a sad and quick end (I don't think I ever really said much about that here on the blog… a very private loss that has become a bit easier to share now that we have a healthy, full-term baby on the way). All the while, my mother's diagnosis was going from pretty good to not-so-good when it was discovered that her cancer was already stage 3.
Hubby and I made the decision somewhere along the way to be baptized, together. It started out as a way to confirm the faith and reliance in God that has grown stronger and stronger in our lives. To say goodbye to old thoughts and habits, to be forgiven and to forgive. Who knew one of my greatest challenges would come the very night before our baptism? A horrible phone call to confirm fears that I've carried with me for too long. My oldest brother had died. At first we wondered how we could possibly go through with our baptism the next day… but that quickly changed to "how could we not?!" A clear sign from above that life is precious and often shorter than we expect. So instead of pulling away from our faith, we leaned into it even more.
Saying goodbye to my brother has had to be the hardest thing to do this year. In a way it has become more difficult for me as my due date draws near, knowing that he will miss holding his first niece or nephew. We will make sure our little one knows who he was and the amazing things he did to change the lives of others.
And so we sit and wait for the greatest of "hellos" we will ever have. A hello to the small life that has been growing inside me, to the person who has and will continue to forever change our lives. If we thought 2011 was a full and life changing year, just wait till this small babe arrives in only eleven more sleeps. Here we come 2012…