This week's post is a special edition of the regularly featured Button-spiration. What's so special about it? Well, for starters, it showcases the leather buttons handmade by yours truly, and my wonderful brother, during our recent play date. It also offers a special sneak peek at some new product that will be available in the shop soon. Pretty special, eh?
I've shown off some of the buttons that Aaron has made in past posts and links to his turtorial. He and I finally had the opportunity to hang out recently and I got a crash course in making the leather buttons. Definitely check out his blog and Ped's & Ro for the full instructions. What follows is just a little glimpse at the process: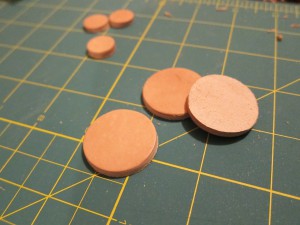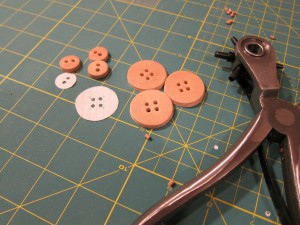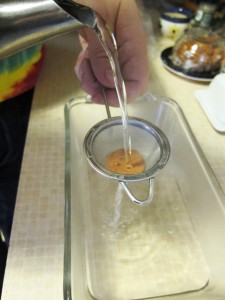 Sadly, I didn't capture any of the painting and dyeing that we did to the buttons (we even embossed a couple with some shapes and textures). Aaron finished up several in a nice dark dye. I'm hoping to make some more and keep playing around with them while he's away in Europe for the next couple of months. Someone is kindly lending me his leather working tools. Next up, a trip to Tandy to score some different weights of leather!
Oh, and as promised, that sneak peek of one of the new products that will be available in the shop soon. Is it a bird? Is it a plane? Nope, but you'll have to wait just a bit longer to find out what it is. Doesn't that leather button look pretty awesome! Ya, I definitely need to make more of those beauties!