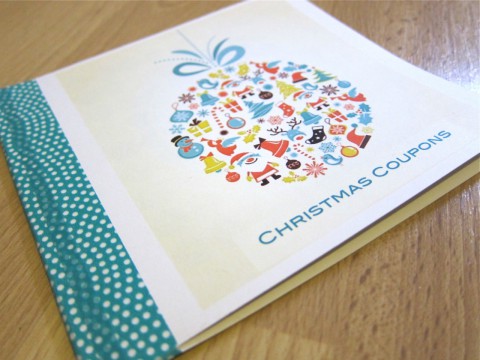 One of the little DIY Christmas gifts that I made this year was a simple coupon book for hubby, with gifts of time redeemable throughout the year. It was a perfect stocking stuffer! And once I got a template figured out, it was pretty easy to make. I started just by searching online for some various gifts of time ideas. It was a little tricky to find suitable ideas for hubby, which is why I picked a few general "gifts", like bathroom cleaning & mowing the lawn. From there I came up with a few more personal "gifts", like daddy free-time & reasons I love him.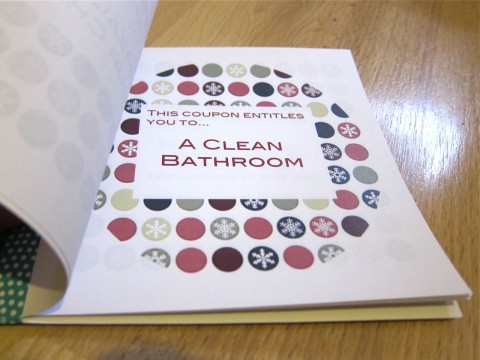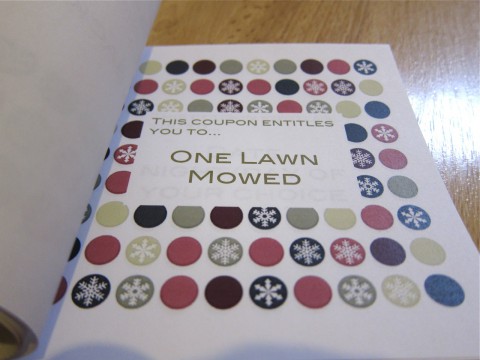 Once I had a list of coupon ideas, I visited my fave stock photo site, Veer (my previous place of employment) and picked out a couple of stock illustrations to use in the design. It's really easy to search their site, and make purchases. I think my total bill was just over $4. Not an expensive gift to put together, and the professional illustrations make it so much more classy.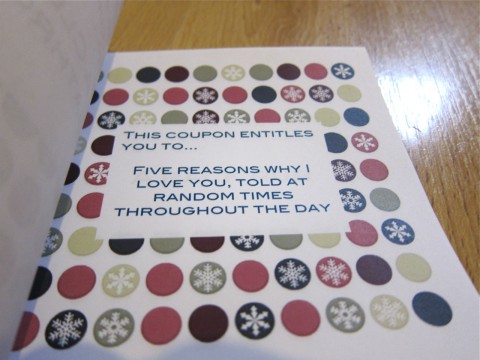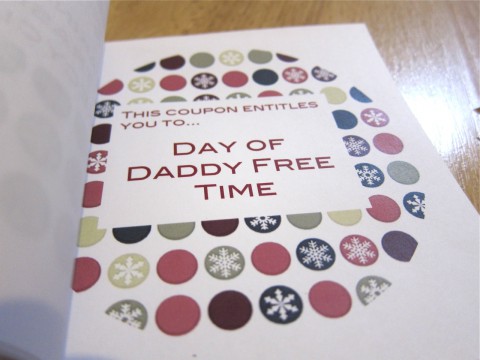 The coupon book was printed on card stock and then stapled together. I used some pretty washi tape to cover up the staples & finish up the binding. Voila! A nice little gift ready to pop into a Christmas stocking. Or seeing as it is now January, you might want to consider this as a Valentine's or Father's or Mother's Day gift (you've got several months to get this project done in time).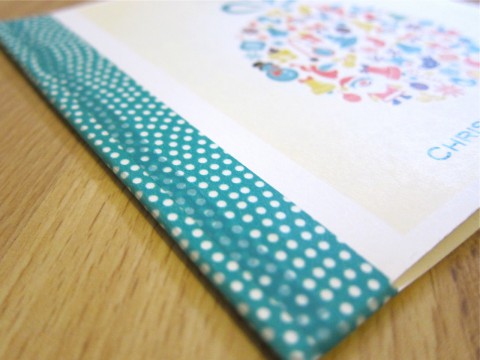 If you're not up for making one of these coupon books from scratch, there are plenty of free printable versions available. Here's some that might interest you: